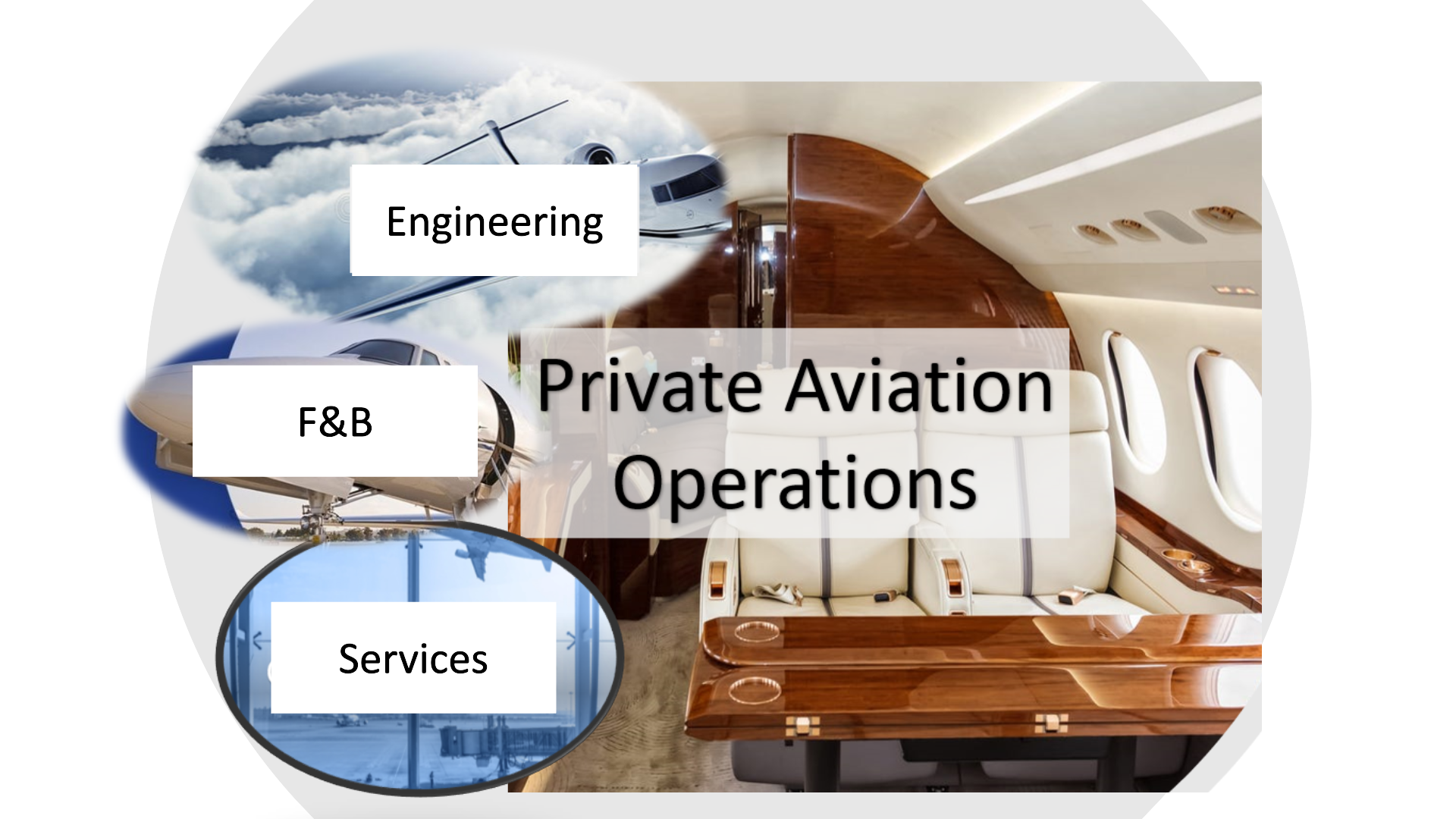 Avineo PROPS (Private Aviation Operations) is a natural extension of the Avineo capabilities, with years of experience and knowledge of the private aviation team that understand the importance of efficiencies and automation through the digital transformation by application of technology.
The user-friendly, intuitive and entirely configurable iOS based APP reduces and streamlines communications between the crew and operational staff. Available from Store and seamlessly connected with the web portal it allows the instant transfer of data including operations, fight details, transport, in-cabin repairs, cleaning requirements, feedback, etc, between Ops and Crew.
Designed to digitize everything from staff tasks to billing, Avineo builds efficiency at your location, increasing safety, security and profit. Accurate inventory management is imperative to the efficient and safe running of any aviation business, Stores module is the key to accurate, efficient and intelligent stock control.
Avineo PRO-AV OPS software helps in digital transformation of the Private Aviation and Charter Handling Operations. It helps in the automation of OCC, Inflight, F&B, Security, Engineering, Support and CRM.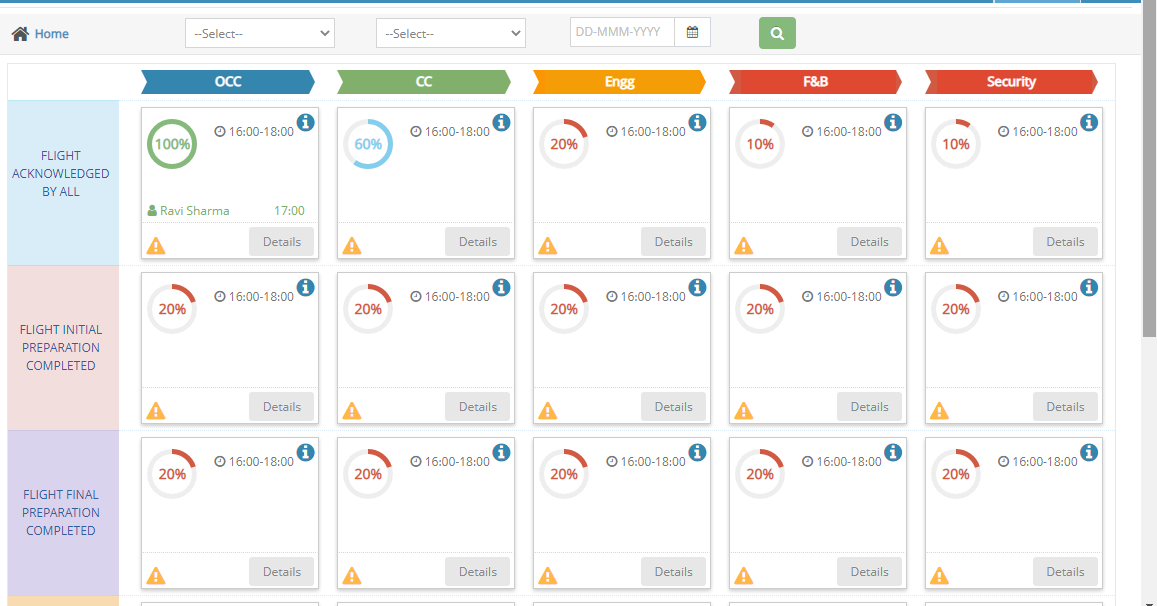 Avineo Private Aviation - PROPS Software
Private Aviation Software​ Web based with Mobile APP​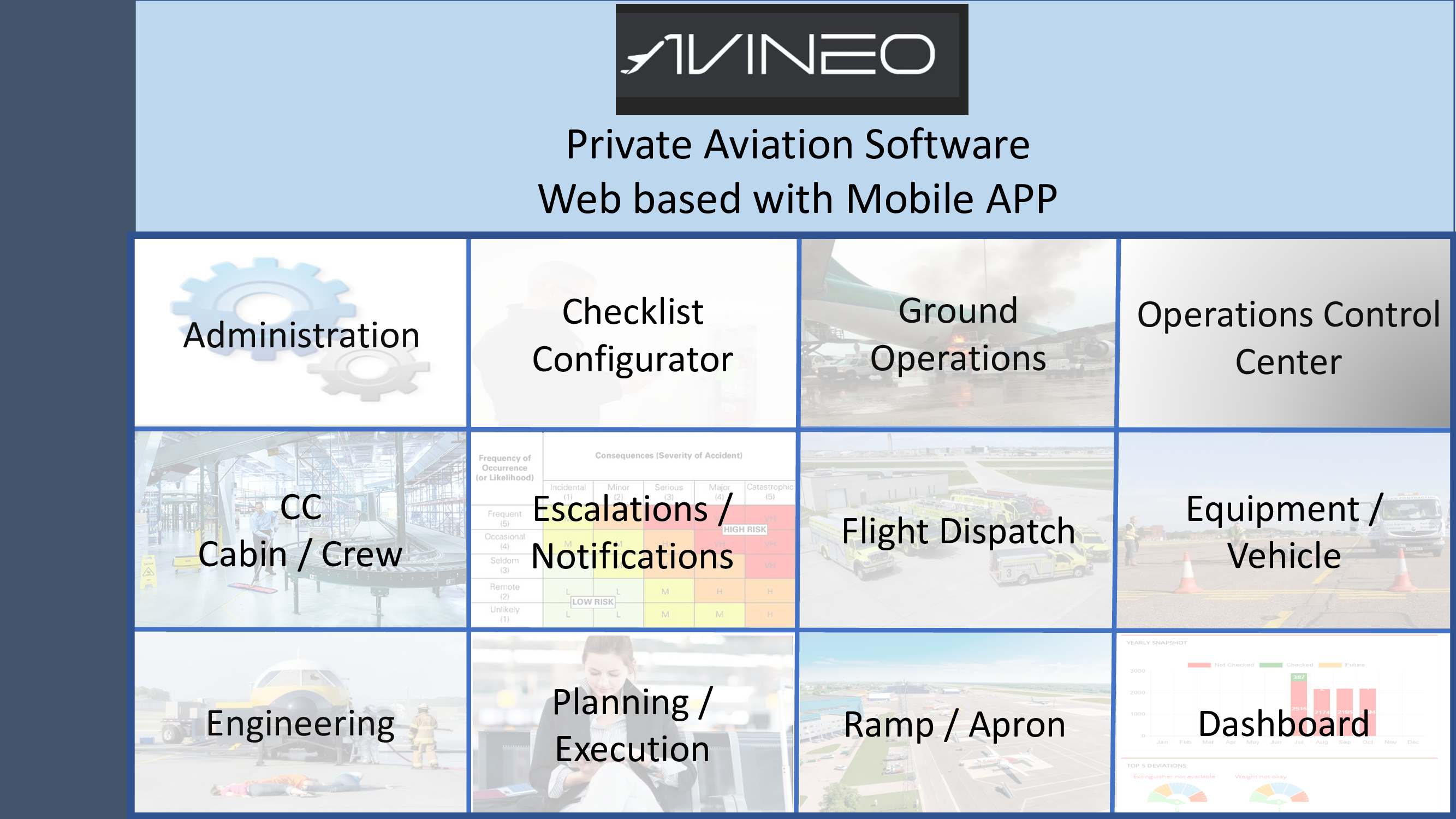 Jet Handling / Charter ​ Flight Readiness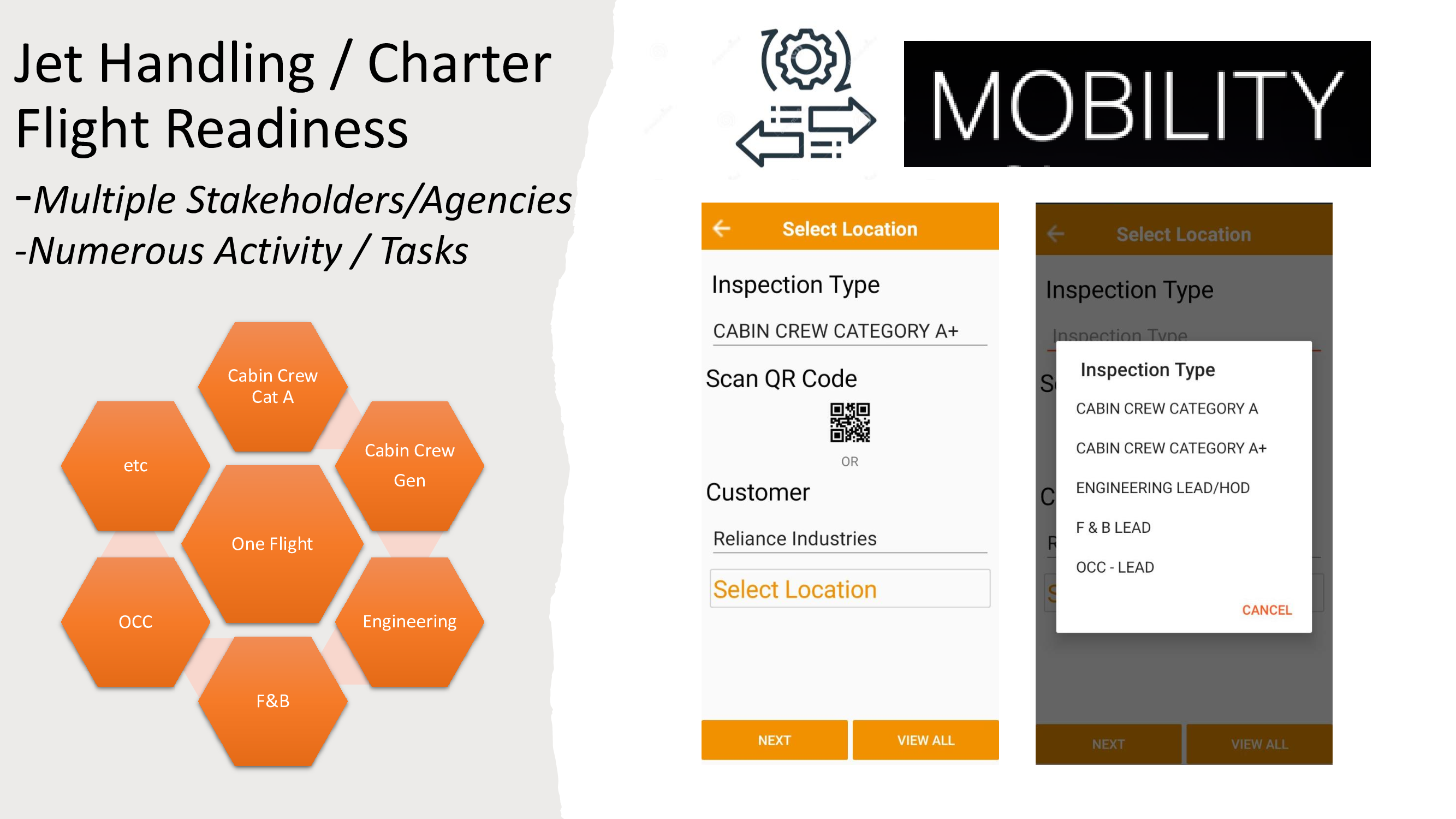 Flight Operations/ Readiness / Handling activities​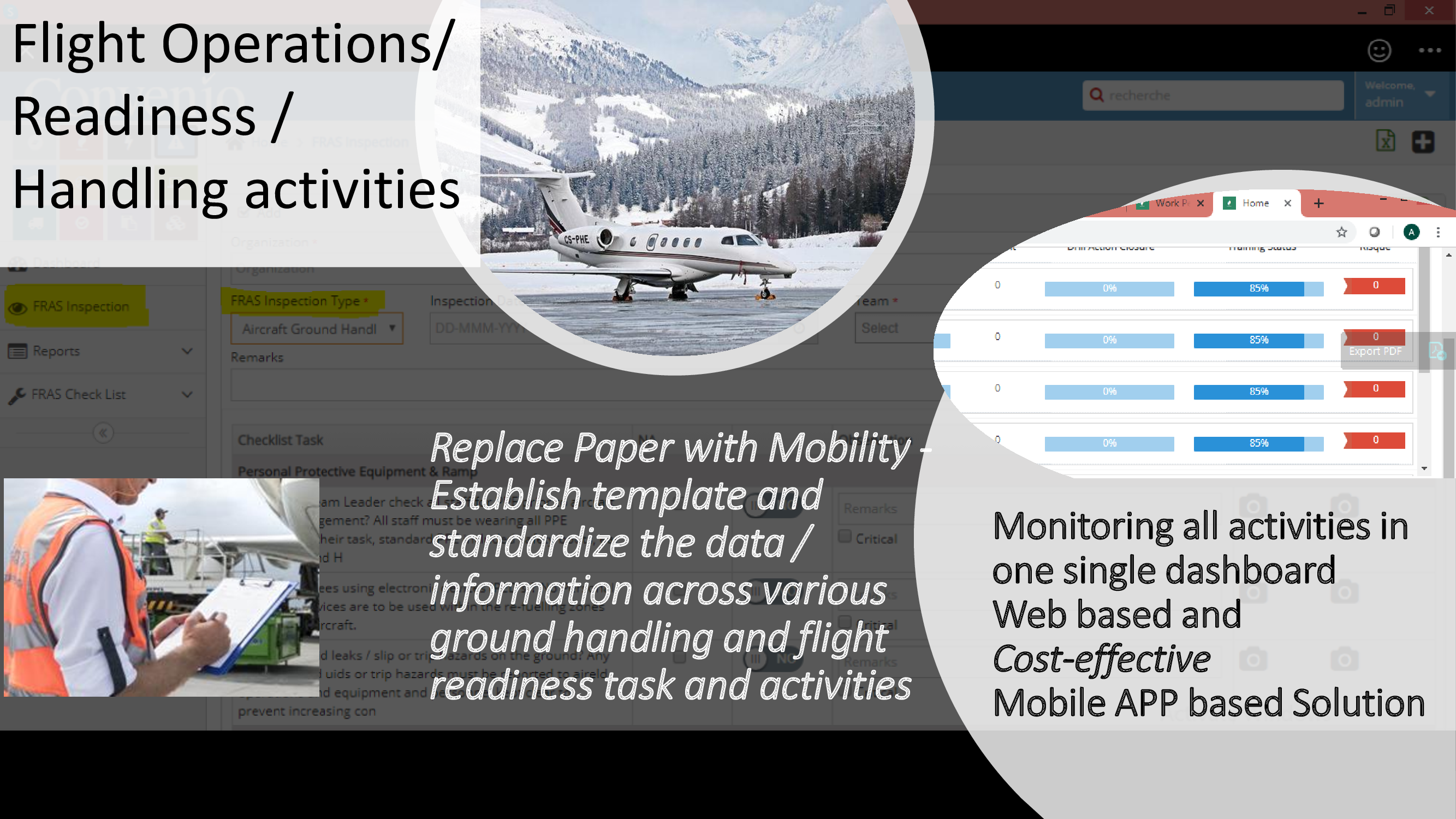 Efficiency / Birds Eye View of Operations​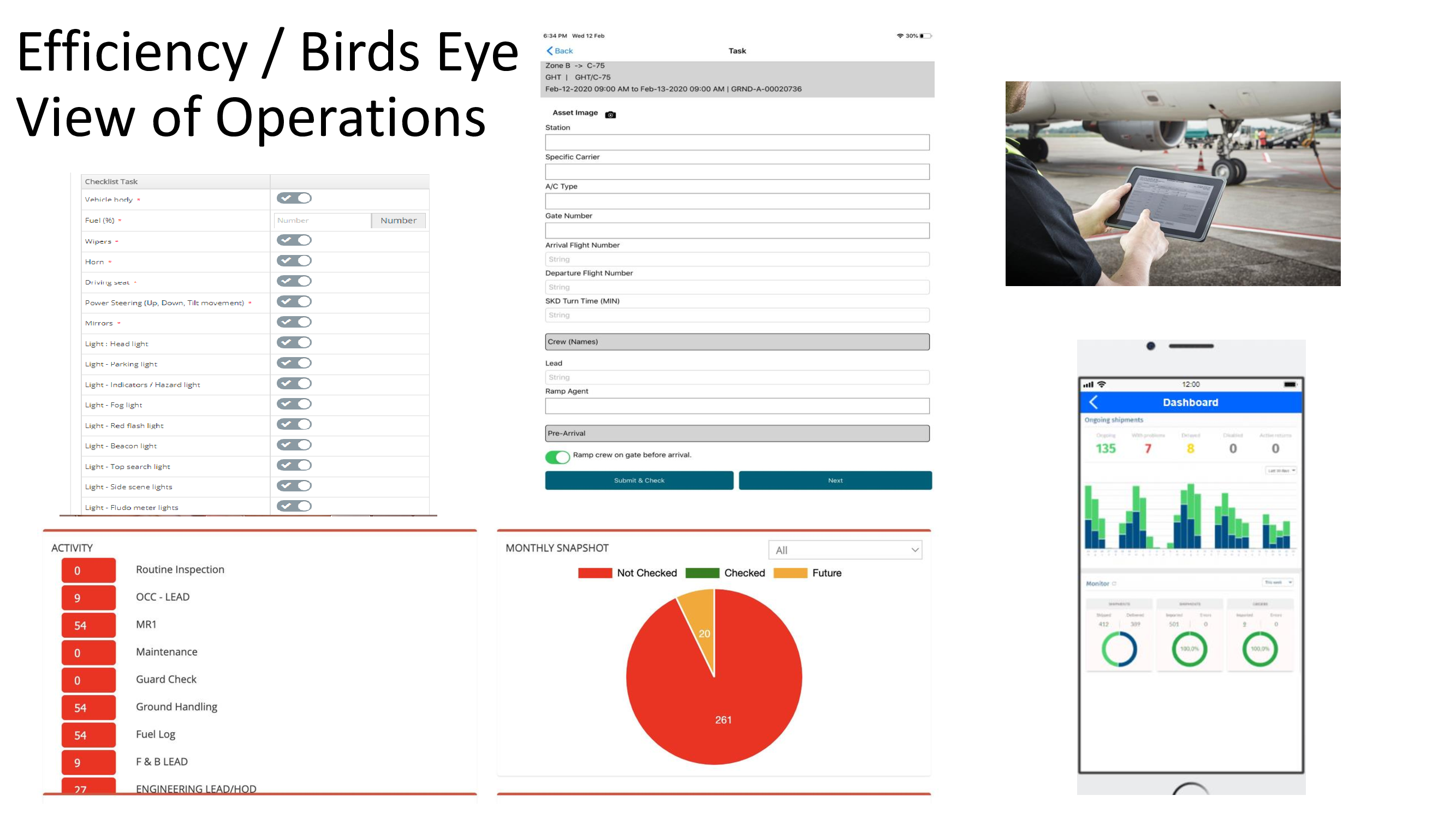 Fully Integrated Web and Mobile platform​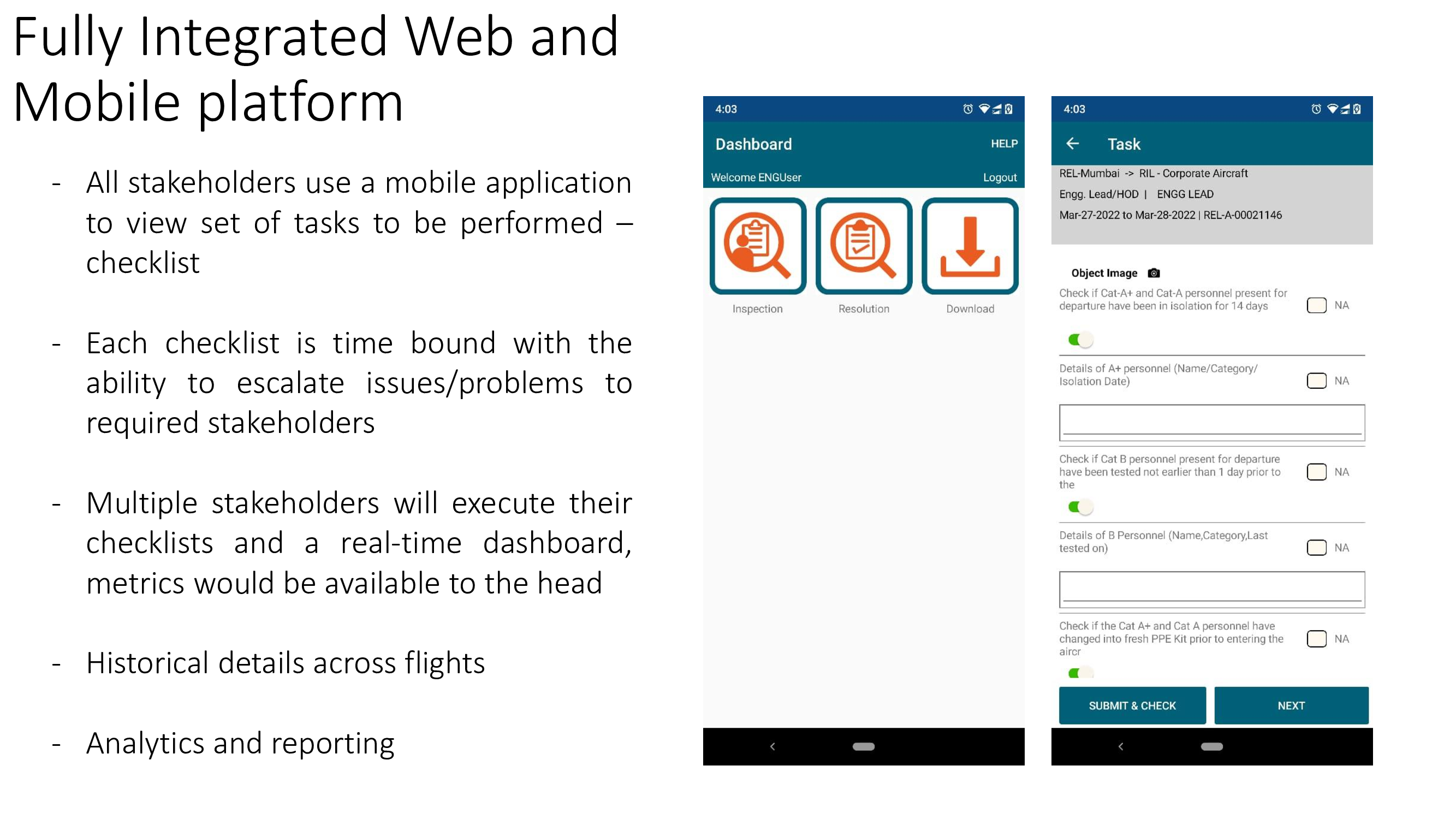 Integrated Operations Dashboard​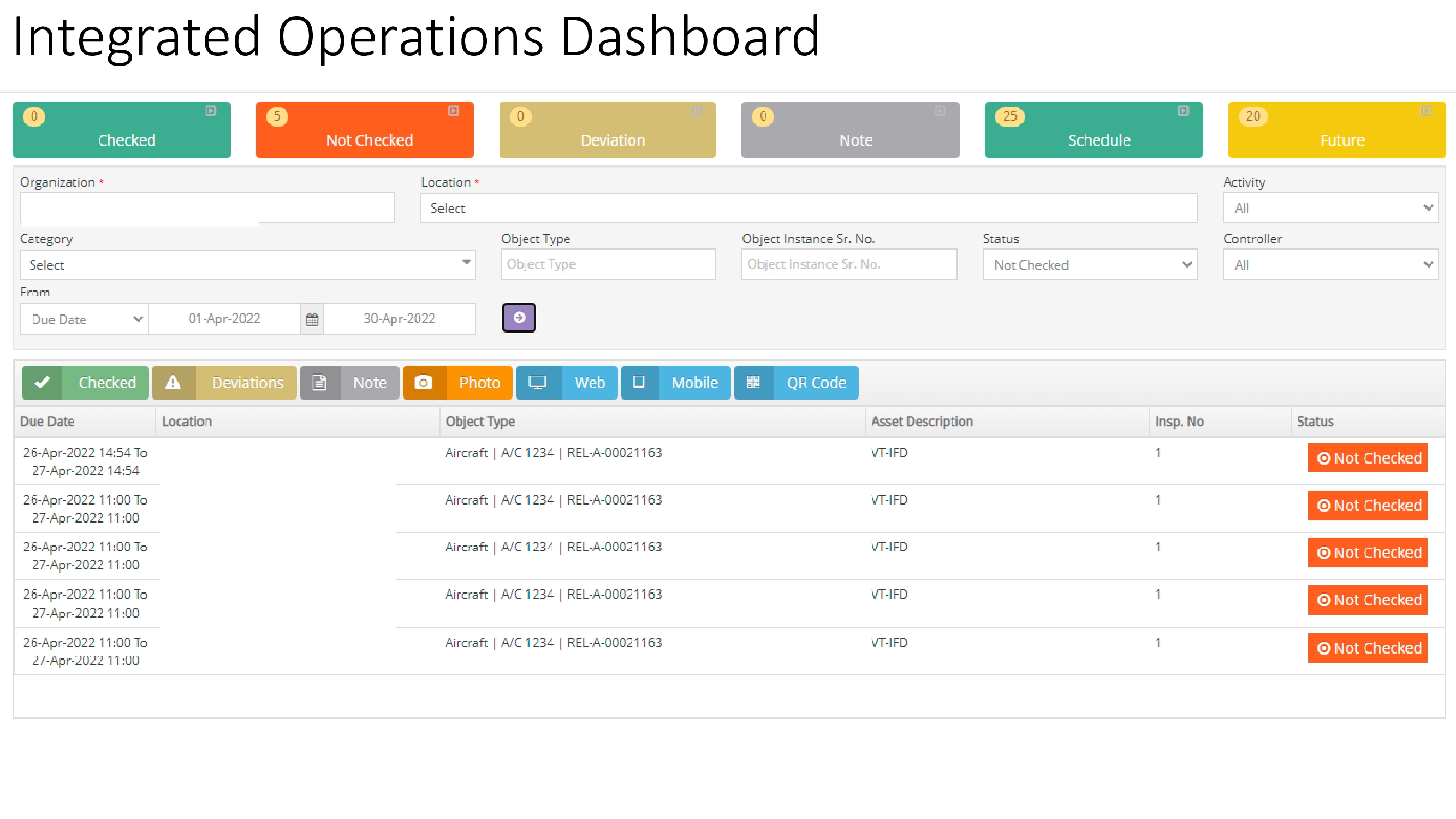 Safety Equipment Configuration on the Aircraft​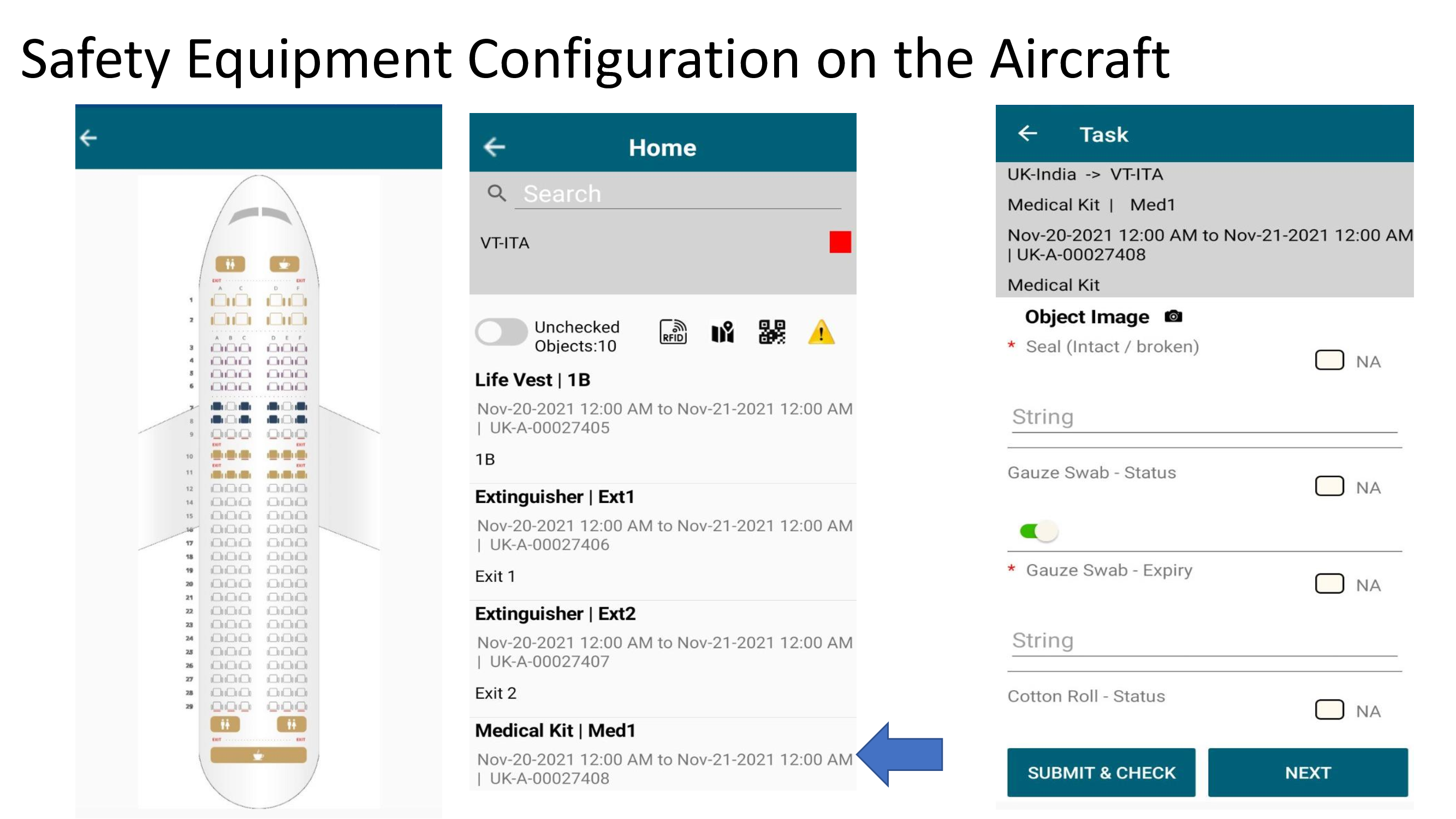 EASE OF INSPECTION DUE TO IMAGE CAPTURE AND OFFLINE WORKING
App gives an option to "Add Photos", allowing an operator to add pictures of aircraft defects that need to be maintained and repaired. They can add as many pictures as they want and write a detailed description along with picture, explaining the defect.
Pictures can be added the Inspection of multiple aircraft. It replaces the old process of clicking pictures separately and describing it in the paper-based form. It was difficult to explain all the defects according to photographs of aircraft defects. Thus, technician can capture the pictures of different images of an aircraft that they found while inspecting it. The application will automatically save all the pictures in the report. Now, they can add multiple pictures of aircraft's defects along with their detailed note.
OFFLINE WORKING AND SIMPLE DEFECT ROUTING TO ASSIGNED USERS
There is the possibility that Technicians do not have access to the Internet for 24*7. AirCheck works on offline mode too. Operators can take their device to the remote site and make use of it to complete the inspection and push the data when they get the Internet.
While inspecting the aircraft, you can also click on the Deviation (Yellow Triangle) for the aircraft's defects and faults in the form. Like problem in engines, interior defects, airframe dents, scratches on glasses and other major defects.
EXCEL BASED OUTPUT REPORT FOR INPUT TO ERP OR ACCOUNTING SYSTEM
All checks and inspection data will be exported based on every customer, airport station and between dates in an XL format. The same XL file can be uploaded into the ERP or any other system that is used by your organization for accounting.
MRO service providers have to fill-up the inspection, technicians been using paper-based form, and maintaining all those paper-based forms as records was not as easy as it sounds. With the enormous data and paper-based forms, it became difficult for an operator to search the previous data of any aircraft maintenance. AirCheck can help automation the process using a simple mobile APP and application hosted over cloud.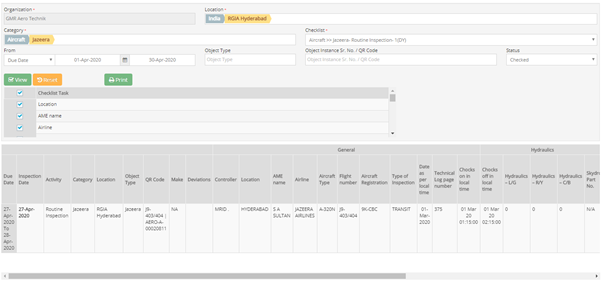 INTEGRATED TRAINING MODULE TO ADDRESS COMPETENCY GAPS
Training module can help in addressing the gaps in competency and assist and annual planning and management of employee training needs. Features could be as explained below:
• Training Dashboard, Training Calendar, Non-Conformances
• Training Material, Training Feedback
• Registration of Course, Course Type
• Course, Course Mapping, Feedback Parameter
• Assessment Parameters and 360-degree feedback with between trainers and trainees
• Enrolment to Assessment and Certification
• Yearly Training Report, Monthly Snapshot, Person Wise Training Report, Certificate Report

SINGLE DASHBOARD ACROSS AIRPORTS (STATIONS)
Configure more than one airport stations (even 10's)and manage within a single dashboard.
Using the power of cloud, AirGRC AirCHECK scales easily and affordably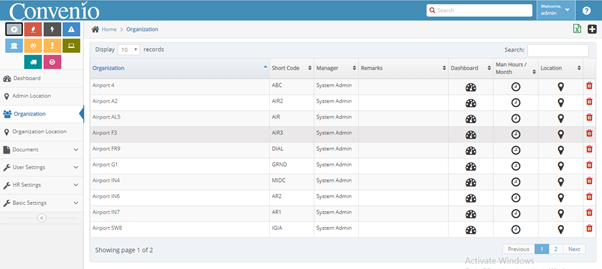 SIRI TO CAPTURE NOTES – NEW VERSION
Use Siri to create note.
Siri can help create text notes from your voice input, so try something like, "Hey Siri, create a 'Meeting note" We are introducing in the new version the feature to leverage Siri's third-party API in the mobile-based AirCHECK solution that makes it a lot easier for operator to capture all the defects in detail along with description.